You are a driven professional or entrepreneur, but you haven't been feeling like yourself lately. You go through the motions each day and feel like you are barely getting by, but it feels like it is getting harder with each passing day. You are tired of feeling tired and unmotivated each day. You feel guilty about not being productive and worried that things are only going to get worse.
Sadness is a normal part of life, but when it affects your life to the point where you are not productive and left feeling worthless and apathetic it's a sign that you need some professional attention and care.
Depression affects how we think, feel and behave. You feel like you can't muster any energy. You don't feel motivated or excited for things you are normally passionate about. You start to isolate and spend time 'just existing' rather than working on that project or enjoying your free time.

You wonder why can't I just break out of this?

Depression symptoms can look very different for each person, especially in a such a diverse and active location such as Broward County, Florida.
Many "successful" people in South Florida may not show their sadness or hopelessness to the world. They may experience their depression more through unexplained changes like low sex drive, lack of motivation, negative self talk, changes in appetite, or difficulty sleeping.

Common symptoms of depression include:
Feeling lethargic or fatigued
Loss of interest in socializing or hobbies
Changes in your sleep patterns
Weight loss or weight gain NOT due to normal dieting and exercise
Increased or decreased appetite
Decrease in self-esteem or confidence
Anxiety, agitation, or restlessness
Angry outbursts, irritability, or frustration over small matters
Difficulty thinking, concentrating or making everyday decisions
Can Therapy Help High Functioning Depression?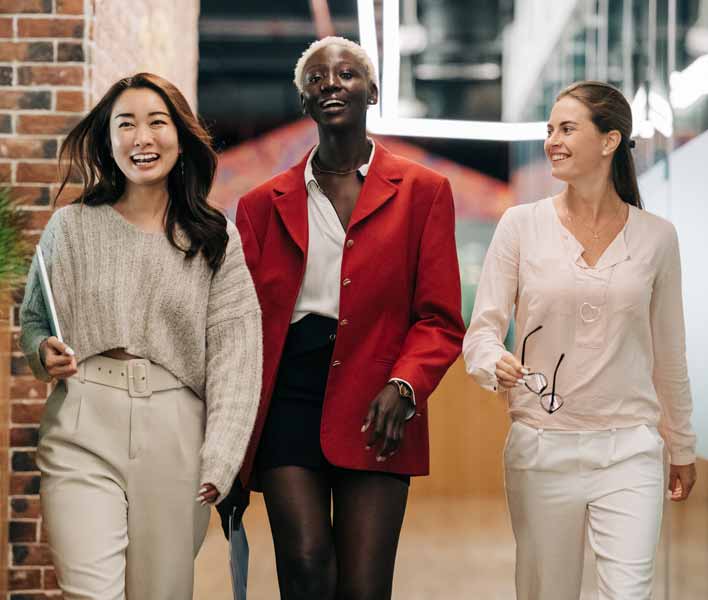 Counseling can help you overcome your depression so that you feel like yourself again and re-engage in your life. We will work on changing those negative thoughts that leave you feeling shame and down on yourself. We will identify small changes you can make in your daily routine to help you leave the cycle of depression and into a renewed sense of motivation. You will learn techniques to use on yourself so that you may reduce the impact of any future problems.
I will work with you to understand the root of your issues so you can address the source of the depression and learn to feel empowered to make the changes you need. I use a combination of therapeutic techniques including Cognitive Behavioral Therapy, Existential Therapy, and Adlerian Psychotherapy, with each client receiving a tailored approach that best fits their unique needs. Call for a free consult today to find out more.
If you are struggling with serious thoughts of suicide call 911 or The National Suicide Prevention Hotline immediately at 800-273-8255.
Don't put your mental health off until tomorrow!
Common Questions about Depression Therapy
Can successful and accomplished people have depression?
Per the National Institute of Mental Health, it is estimated that up to 17.3 million adults in the United States had at least one major depressive episode. It affects everyone regardless of race, age, and economic status.
Even successful professionals may struggle with a period of depression, often in response to a recent negative event, period of increased stress, or disruptive changes such as starting a new business, problems in a relationship, or economic hardship.
Is my depression bad enough to go to therapy?
At New River Counseling, we specialize in what could be termed "High Functioning Depression," serving clients struggling with mild to moderate depression. In general, these clients have a support system and work as a professional, leader, or entrepreneur.
You would benefit from therapy if you find your symptoms are starting to impact your work life, relationships, or engagement in hobbies or social activities. This could appear as fatigue, loss of motivation, or difficulty concentrating on tasks. It can also show up as increased conflict or disconnection in your relationships.
How often and how long would therapy be needed to help depression?
If you are having symptoms of mild to moderate depression, it is recommended that you attend therapy sessions every 1-2 weeks. Treatment for depression can take an average of 8 to 12 sessions, but this depends on the level of participation in and out of therapy.
At New River Counseling, we are able to take a flexible approach for your course of treatment, working with your busy schedule, so you may see different levels of progress depending on the frequency of appointments. Sometimes I have clients who quickly resolve their primary depressive symptoms, and then decide to continue therapy to address more long standing issues or personal development, but this is always up to the client.
How do I know if I need medication for depression?
While medication is not necessarily required to treat depression, it may be a short-term or long-term treatment option, depending on severity of symptoms, other medical conditions, and individual circumstances.
When you start working with me, I will do an assessment to understand the severity of the symptoms you are experiencing and the impact on your life. Based on the assessment and initial progress of therapy, we can discuss if medication would be beneficial to consider to maximize your progress. You will then be referred to a psychiatrist who specializes in medications for mental health.
Ready to master your anxiety?
Untap your most authentic, courageous, and confident self.